How College Admission Central is Changing the Admission Game
---
Our Work and How it Benefits You
Researching and Implementing New College Acceptance Strategies
Updating Databases of Colleges, Essays, Scholarships, and Summer Programs
Developing New Admission Technology Tools and Services
To Change the College Admission Game for You
Presenting Information in Live Sessions and Via Multimedia Channels
Providing Support & Personalized Services
To Make you Stand out, Impress, and Get Accepted
!
---
About
We are here to put students back in control of their academic lives and their bright, innovative futures. To give them a chance to shine for their dream colleges in a way they might never do on their own. To remove some of the soul-stealing stress and confusion that comes with being a junior and senior in high school.
We started with a completely clean sheet of paper, then set out to design and deliver an entirely new system for college admissions assistance. A system based on a deep understanding of the application process, leveraged with today's best technology platforms, and delivered in the way students prefer: fast and to the point. Our only obligation is to you, the college-bound high school student and your parents. Unlike many others in this field, we are not beholden to any outside organizations, nor do we accept funds from colleges or other related entities for preferred positioning.
You will find everything you need, in one place, on demand, and delivered with tremendous care, at College Admission Central. We're a different kind of company, where every student is prized and empowered to present themselves to college admission committees with intelligence, craft, strategy, and art. We'll provide the essential tools, information, resources, and assistance: everything you'll need to succeed—the rest is up to you. We can't wait to watch you excel.
College applications are not for the weak of heart. However, after twenty-five years of success helping students from all walks of life gain acceptance at: Princeton, Harvard, Yale, Penn, Columbia, Dartmouth, Brown, Cornell, Stanford, U Chicago, Duke, Amherst, Williams, Swarthmore, Berkeley, UCLA, Rice, Vanderbilt, many other fine liberal arts colleges, and excellent state schools, we can help you achieve your dreams as well.
College Admission Central's team includes: our CEO and nationally renowned Admissions Advisor, Dr. Bedor; vetted subject matter and AP tutors; science research coordinators and competition coaches; AMC competition coaches; admissions essay specialists and college advisors; software developers, and customer service representatives.
Leadership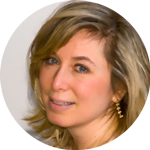 About our CEO: As one of the nation's top admissions experts and best-selling author of Getting IN by Standing OUT, Dr. Bedor (known as Dr. B) has had the pleasure of coaching and advising top-tier and Ivy League-bound pre-college students for the past 30+ years, guiding them to acceptance into our nation's finest universities. Dr. B works with students from 8th-12th grade as a mentor, résumé-builder, essay consultant, and high school life coach—structuring and elevating every part of the students' college application journey to help them become standout candidates for acceptance and fascinating, young minds. She is the Executive Director of LaureateCert.org which produced the first high school on-line course in Advanced Science Research Writing certified by Nobel Laureates in Medicine or Physiology. Available here. Dr. B has lectured at both Harvard and Columbia University on student entrepreneurship, and graduated from the University of Pennsylvania, Phi Beta Kappa, Summa Cum Laude.
---
A Special Message from the CEO
Every admission counselor or expert of any acclaim will have something valuable to impart to you. Something you never thought of. Something you left out that could change the course of your admittance. Something creative, or strategic, or comforting. But not everyone is able to afford the very high cost of traditional one-on-one college consulting. That led us to develop our unique value proposition—delivering all the counseling and brand new admission technology products and information resources at a very affordable cost—because every student needs help today. We are living in a time that is brutally hard on the pre-college student. Expectations are through the roof at our nation's top schools, arts schools, best state schools, and excellent liberal arts colleges. The furious standardized testing does not help; the push towards receiving top grades in all courses—even in those that will never figure in your life's work—is enormous. The emphasis on STEM, even for those students who have no proclivity towards those fields, is turning off young scholars and writers and artists from even trying.
The need for every high school student to appear as a superstar, a global traveler, pundit, or expert on things that take years of study, observation, and emotional intelligence to cultivate—is out of control. So many top students feel overwhelmed and uncertain of their futures (even if they won't talk about it). So many artistic students feel underappreciated. So many struggling students feel lost. The possibility for mistakes along the way—whether in writing your essays, crafting your resumé, course scheduling, testing, deciding on summer options, rehearsing interview techniques, keeping up with scholarship deadlines—are too many to shoulder alone while you're trying to maintain your GPA during the first semester of senior year.
But now, you don't need to go it alone. We are here, ready to help. We will work with you at all hours and for as long as it takes for you to win the admittance that will launch your future success—your brand, new life. We will give you the latest technology tools to organize the feverish pace of high school, offer insight into the psychology of admission, show you how to create a multimedia resumé that will blow the competition out of the water, and teach you to craft your unique voice in a way that's compelling to admissions officers. After 25 years of helping students from all walks of life gain acceptance at their top schools, I know we can help you achieve your dreams too.
Dr. Deborah Bedor, CEO
College Admission Central, LLC
---
How College Admission Central is changing the admission game and giving you the competitive edge
What Has Changed?

When our CEO began in the admission field, over 25 years ago, help simply meant private consulting. ResuMotiv presentations or EssaySuite apps didn't exist (but neither did cell phones). With technological change comes creative opportunity.

We Provide a Total Package

Every tool on College Admission Central builds toward an admission package that sets you above the crowd.

Use a ResuMotiv Presentation for Your Living Narrative

The students who use ResuMotiv presentations give college admission officers an exciting, jump off the screen living narrative – a multimedia resume of their high school careers. They're the ones who get noticed in the long, exhausting admission committee meetings.

Make the Admission Process Effortless

Our exclusive admission technology products de-stress the application process and uniquely map the path to acceptance at the nation's top colleges. Designed for the way students want to work today: anywhere, any time, on any internet-connected device.

We Help Every One Succeed

Every student is a star to us – the talented or brilliant; the quirky or challenging. Making your story jump off the page of the common app and supplement is what we do best.

It's Going to Be a Great Year!

We're here for you.
---
Our Admissions Success
Brown
Columbia
Cornell
Dartmouth
Harvard
Princeton
University of Pennsylvania
Yale
Boston Conservatory
Cleveland Institute
Eastman School
Manhattan School of Music
New England Conservatory
The Juilliard School
Amherst
Barnard
Berkeley
Bowdoin
Brandeis
Carnegie Mellon
Case Western Reserve
Duke
Emory
George Washington University
Indiana University
Johns Hopkins
Lehigh
MIT
Northwestern
NYU & Tisch
Oberlin
Reed College
Rice
Smith
Stanford University
Swarthmore
Syracuse University
Tufts
Tulane
UCLA
UC Santa Barbara
University of Chicago
University of Florida, Gainesville (Honors)
University of Illinois
University of Miami
University of Michigan
University of Virginia
USC
Vanderbilt
Washington University
Wesleyan
William & Mary College
Williams
Worcester Polytechnic Institute