Benefits
College Admission Central was built for you, the empowered high school student, who demands the best services, information, and technology required for success when applying to college.
We started with a clean slate and developed the most comprehensive suite of admission resources and tech ever assembled under one roof – all designed for the way students today want to learn and work: at their own pace and schedule, with the devices they're most comfortable using. This provides you with an unheard-of level of access to exclusive information resources, apps, and personalized services, at a price that's affordable for every family.
---
Unique Assets Include
System
Our proprietary College Application Success System
Tools
AdmissionMap™, EssaySuite™ ResuMotiv™, and Science Fair Edge™
Coaching
Priority access to AcceptanceMentor™ one-on-one coaching & advising
Explore ALL these Amazing Resources (Unavailable Anywhere Else)
---
Our Guarantee To You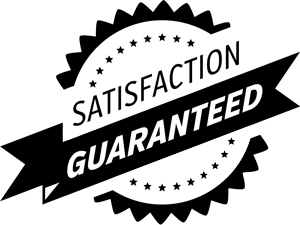 Purchase College Admission Central products absolutely risk-free. If you are not pleased with any tool or course for any reason, you are entitled to our 30 day, no hassle, no questions asked, money-back guarantee.
You'll have an entire month to thoroughly evaluate and use the materials. If you're not blown away by the value you're getting for your small investment, we'll cheerfully return your money in full. College Admission Central can offer you this super-strong, iron-clad guarantee due to the exceptionally high quality of our offerings. We're therefore willing to take all the risk.
---
Our Students Come First
College Admission Central has a single mission and priority: to put our students' interests ahead of all others. We advocate for YOU. Our opinions and recommendations are never swayed by sponsorship dollars. College Admission Central accepts no promotional funding from colleges or outside organizations.
---
Parents Rave
Navigating the mazes of information, decision-making, time management, and conflicting advice on the internet can bewilder both student and parent. Your systematic approach, up to date strategy, and sound advice helped my daughter to organize and put her best foot forward… with wonderful results. She was accepted by her #1 Ivy League dream "reach" school, and offered a Regents Scholarship by a highly respected state university. Thank you. Proud Parent, Marin County (Yale) Read More…

In addition to Dr. Bedor's encyclopedic knowledge of colleges' programs and psyches… her new college admission tech products make it cool and easy for kids to learn how to stay organized through junior and senior year; brainstorm and create their essays; and generate extraordinary multi-media resumés that knock the socks off Admission Officers. Proud Parent, Los Angeles; (Harvard) Read More…

Dr. Deborah Bedor, CEO of College Admission Central, was recommended to us as the premier college packager and lived up to her epitaph glowingly. Her expertise and brilliant insights are only matched by her extraordinary skills in reaching and relating to teens who struggle to find themselves and ultimately present themselves to their colleges of choice… it is a well-known fact that her students enjoy a staggering success rate, securing placement in the top universities. Dana Leman, Iowa (Stanford, Harvard) Read More…
---
Don't Just Dream About Getting Accepted… Make it Happen!